Cadmus Templates are a quick way to get started on your assignment instructions. With a formatted layout for instructions and a scaffolded checklist, they're designed to provide students with all the context and clarity they need to effectively complete their assessment.
Once you've created a Cadmus assessment link, you can use a template for your instructions.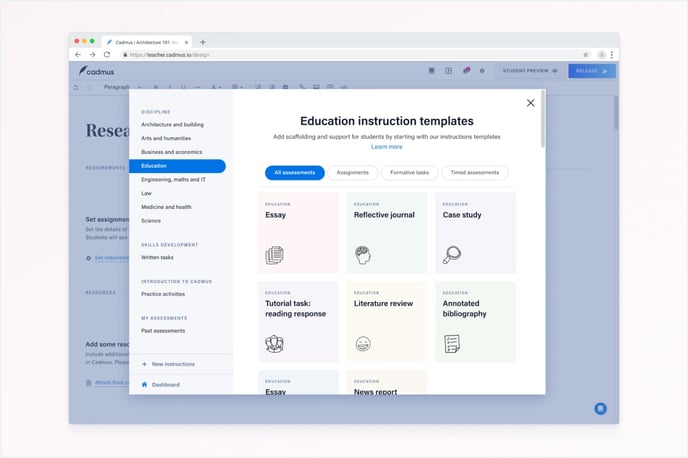 To use a template
While editing your instructions in the Teacher Environment, select the template you'd like to use in the Task section.
Fill in the template with relevant content for your assessment.
Review the Checklist and adapt it to suit the specifics of your task.
Attach any relevant resources like rubrics and tip sheets.
NOTE: If you've selected the wrong template, just hit ⌘ + Z / Ctrl + Z, or backspace all the text. You'll then be able to see all the template options again.