One of the benefits of running a Cadmus assessment is having access to learning analytics throughout the course of an assessment. Once your assessment is released and students start working, you can view these analytics from the Insights page in the Teacher Environment. There are two different reports you'll see on the Insights page at various times during the assessment process:
Progress Report
As students begin working in Cadmus, you'll see cohort-level statistics on the Insights page. These give you an understanding of how the class is engaging with the task. This data gets updated every day, so you'll see new information daily while the assessment is running.
You'll receive information about things like:
The number of students working
Resources accessed
Average word counts
You can use this information to develop an overview of student behaviour and encourage your class to engage with the content.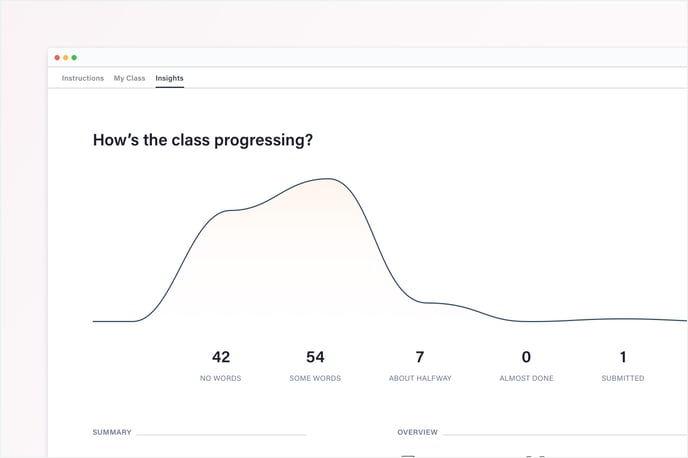 Final Summary Report
Once the return date has passed, you'll find a summary of your cohort's interactions with the assessment on the Insights page.
The summary report includes information like:
When students completed work
Average time spent on the task
Resources accessed
Student experience ratings
You can use this to better understand aspects of the assignment and make improvements for next time.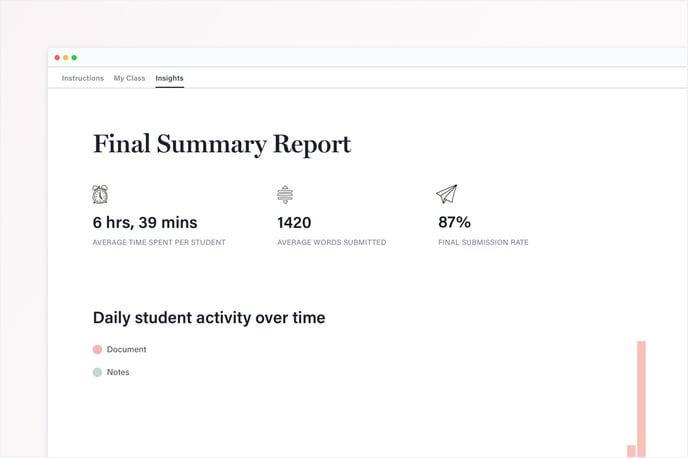 We're always looking at new ways to provide teachers with useful information about the assessment processes. If there are any learning analytics you think could help with your teaching, we'd love to hear your ideas. Get in touch with our team!