Use filters and sorting to quickly track and manage students in the class list
While managing submissions and student progress from the My Class page, you have access to a range of filters and fields to refine your view of the class list.
Learn more about:
Filtering
You can filter your class list based on:
Progress (not started, ungraded, has extension etc.)
At risk
Status
Similarity
Grade
Tag
Simply select a filter from the menu to apply it. You can even apply multiple filters at once for more targeted views. Use the clear icon to remove any applied filters.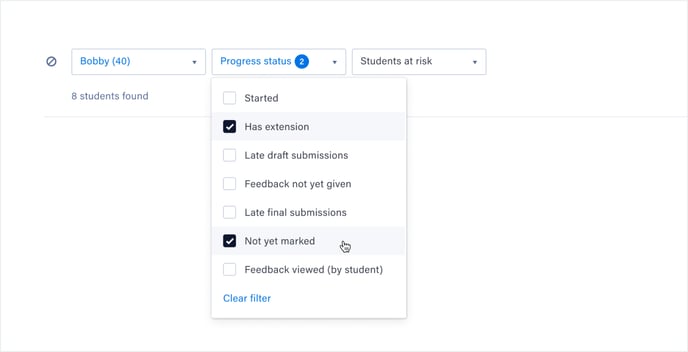 Sorting
You can also change the order in which students appear in the list using the Sort dropdown in the toolbar.
The class list can be sorted by:
Last name
Progress
Submission time
Similarity score
Grade