Your teacher might attach additional resources to your assessment that are relevant to the task. You'll find these in the Resources section at the bottom of the Instructions tab. Resources will either be a file to download or a link to a website — you can click on a resource to open it.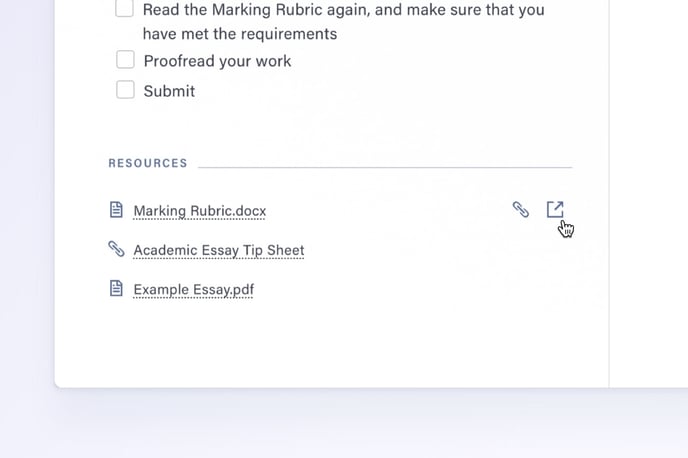 If you can't find where your resources save or open, you can locate them by:
Checking the downloads folder on your computer, or
Looking at your downloaded files through your browser.

To do this in Chrome, at the top right, click More (3 dots) → Downloads
If you can't find your downloads this way, your browser may be blocking pop-ups from Cadmus. Follow this guide to change your pop-up settings in Chrome.